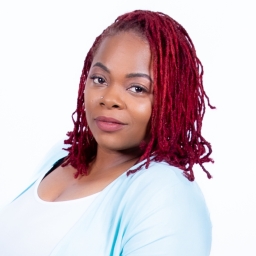 The Digital Sistah
Elevate, Innovate, Captivate: Social Media Coach and Manager, Pioneering Digital Products & Unforgettable Content For Entrepreneurs
---
The Digital Boost: A Tailored Social Media Audit + Pre-Call Analysis
Get ready for a game-changing 2 HOUR call, preceded by an in-depth social media analysis, tailored just for your business. Let's turn insights into action!
What You Get:
✓ Pre-call social media analysis tailored for your business
✓ 90-minute one-on-one consultation
✓ Comprehensive review of all your social media platforms
✓ Deep dive into your analytics
✓ Actionable strategies to supercharge your digital marketing"
Who Is This For:
Exclusively crafted for ambitious coaches and service-based entrepreneurs. If you're passionate about your business and hungry for social media success, you're in the right place!"
The Promise:
From pre-call prep to post-call plans, walk away with a crystal-clear action plan and say, 'This is the best thing I've done for my business!
Ready for a social media overhaul that starts even before we hop on the call? Book your tailored Social Media Audit today!