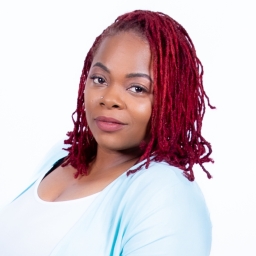 The Digital Sistah
Elevate, Innovate, Captivate: Social Media Coach and Manager, Pioneering Digital Products & Unforgettable Content For Entrepreneurs
---
Unlock Your Digital Potential: Schedule Your Free 30-Minute Discovery Call Today!
Hey there, Passionate Coach and Driven Service-Based Entrepreneur!
Are You:
Overwhelmed by the ever-changing social media algorithms?

Tired of juggling content creation, community management, and your actual business?

Unsure how to transform your digital media presence?
Good News: You don't have to navigate this digital landscape alone.
What's In It For You?
During this FREE 30-minute Discovery Call, The Digital Sistah will:
*Listen* to understand your unique needs and challenges.

*Assess* how to level up your digital media presence.

*Offer Tailored Solutions* to help you conquer the social media game!
What Can You Expect After?
Feel the *excitement* as we unveil possibilities and outline the next steps.

Gain *trust* in a partner who understands and values your passion.

Walk away with a sense of *comfort*, knowing you're not alone on this journey.
Ready to Kick-Start Your Digital Transformation?
*Book Your Free Discovery Call Now*