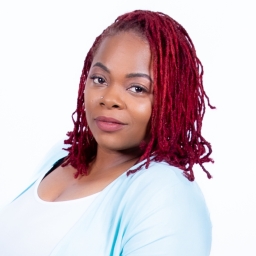 The Digital Sistah
Elevate, Innovate, Captivate: Social Media Coach and Manager, Pioneering Digital Products & Unforgettable Content For Entrepreneurs
---
The Entrepreneur's Guide - Social Media Engagement: Boost Your Brand and Drive Sales
Unlock the Power of Social Media Engagement with "The Entrepreneur's Guide"
Boost Your Brand and Drive Sales for JUST $10
Are you struggling to make your mark on social media? Tired of seeing competitors steal the spotlight? It's time to level up your social media game! Introducing "The Entrepreneur's Guide - Social Media Engagement: Boost Your Brand and Drive Sales," the ultimate e-book that will transform your business's online presence.
For a limited time, this game-changing resource is available for an unbeatable price of $10. Don't miss your chance to revolutionize your social media strategy and skyrocket your sales.
Why Choose "The Entrepreneur's Guide"?
This comprehensive e-book is packed with actionable insights and proven strategies to help you:
Increase brand visibility and attract your target audience

Engage and retain customers through meaningful interactions

Drive sales by turning followers into loyal customers

Stay ahead of the curve with the latest social media trends and tactics
Five Essential Chapters for Social Media Success
Creating a Winning Social Media Strategy: Learn how to craft a tailored plan that sets you apart from the competition and aligns with your business goals.

Content that Connects: Discover the secrets to creating captivating content that resonates with your audience and encourages them to engage with your brand.

Mastering the Art of Conversation: Uncover the keys to building authentic relationships with your followers and fostering a sense of community around your brand.

Leveraging Influencers and Partnerships: Tap into the power of collaboration to expand your reach and amplify your message.

Measuring Success and Optimizing Performance: Track your progress, analyze the data, and fine-tune your approach to continually improve your results.
A Clear Path to Social Media Mastery
With "The Entrepreneur's Guide," you'll have everything you need to dominate your niche, captivate your audience, and drive revenue like never before. Don't let your competitors leave you behind – invest in your social media success today!
Ready to supercharge your social media engagement? Click the "Buy Now" button to secure your copy of "The Entrepreneur's Guide" for just $10!