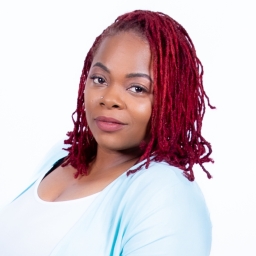 The Digital Sistah
Elevate, Innovate, Captivate: Social Media Coach and Manager, Pioneering Digital Products & Unforgettable Content For Entrepreneurs
---
Do's & Don'ts of Social Media Marketing
Unlock the Secrets to Social Media Success with Our Free Guide: Do's & Don'ts of Social Media Marketing
Are you a small business owner, entrepreneur, or marketing professional looking to harness the power of social media? Look no further! Our Free Social Media Marketing Guide is designed specifically for you. This comprehensive guide will provide you with valuable insights, tips, and strategies to help you master audience engagement, client acquisition, and best practices for interacting with your target market.
Why You Need Our Free Social Media Marketing Guide
By downloading our guide, you'll gain access to:
Expert advice on how to captivate your audience and boost engagement

Proven techniques for acquiring new clients and expanding your reach

Best practices for interacting with your audience in a genuine and meaningful way

Common mistakes to avoid that could harm your brand's reputation

A roadmap to success, tailored to your specific industry and audience
What's Inside the Guide?
Our free guide covers a wide range of essential topics, including:
Mastering Audience Engagement: Learn how to create compelling content that resonates with your target market and keeps them coming back for more.

Client Acquisition: Discover proven strategies for attracting new clients and growing your business through social media.

Best Practices for Engaging with Your Audience: Get tips on how to interact with your followers in a way that fosters trust, loyalty, and long-term relationships.

Avoiding Common Social Media Mistakes: Stay ahead of the curve by learning about the pitfalls to avoid in social media marketing.

Maximizing the Benefits of Social Media Presence: Understand the importance of a strong social media presence and how it can propel your business to new heights.
Ready to Revolutionize Your Social Media Strategy?
Don't miss out on this opportunity to take your social media game to the next level. Download our Free Social Media Marketing Guide today and start mastering the do's and don'ts of social media marketing!
The Digital Sistah